Ascent at The Phoenician® has selected luxury fittings brand Waterworks to provide kitchen, bathroom, butler pantry and laundry room finishes at its new mountainside condominium residences building.
Waterworks partners with exceptional properties around the world, including five-star resorts, urban condominiums and boutique hotels such as the Waldorf Astoria in Beijing, the Four Seasons Boston, The Shore Club in Turks & Caicos, 141 Fifth Ave in New York, and The Orchard in Chicago.
Ascent at The Phoenician® is situated at the base of Camelback Mountain, overlooking The Phoenician® Golf Course and located adjacent to The Phoenician®, a Luxury Collection Resort in Scottsdale, Arizona. Ascent at The Phoenician® recently released an intimate residential building of 40 luxury condominiums on Camelback Mountain. With interiors by Vallone Design, they consist of one-bedroom plus den, two-bedroom, two-bedroom plus den, and three-bedroom plus den plans. Prices are estimated to range from $1.5 million up to $5 million.
"Waterworks has impeccable craftsmanship, which translates into an impeccable quality residence for our owners. The Waterworks brand perfectly complements the luxury lifestyle at Ascent's mountainside condominium residences," said Todd Patrick, Replay Destinations' vice president of sales and marketing.
Waterworks will offer its new Bond Collection, created in partnership with Gachot Studios in New York City, in the residence kitchen. Bond represents a level of soul and artistry. Highly versatile, the collection inhabits the full range of modern style, from the austerity of disciplined minimalism to the relaxed appeal of warm contemporary.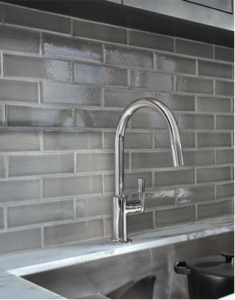 In the bathroom, Waterworks will offer the Flyte Collection, which evokes pure Modernism. The .25 Collection, the ultimate in utilitarian elegance — a simple and understated design that is equally functional and beautiful — will be located in the butler pantry and laundry room.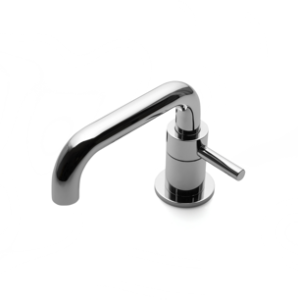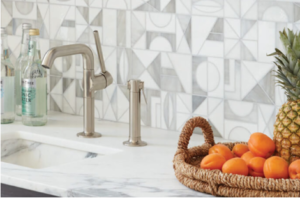 "Replay Destinations creates some of the world's most desirable properties, and Waterworks is thrilled to be included in the mountainside residences at Ascent," said Waterworks VP Steven Toia. "We also have a wonderful, longtime relationship with the Vallone Design team. Our shared love of original, timeless design and artisanal craftsmanship makes for a great partnership."
Waterworks' process begins with genuine materials (unadulterated metal, finely-grained wood, Venetian glass and Tuscan marble), ensuring Waterworks products' longevity and beauty. Since 1978, Waterworks has provided a comprehensive, one-stop design destination for the two most important rooms of the home — the bath and kitchen. Waterworks has renowned factories, studios and workrooms around the world.